Classic Clothing Personality - Fashion
Abbie / November 27, 2017
Hello Everyone!
I hope you have all been fantastic! I've taken a hiatus from the blog but should at the very least be back for the holiday season bringing you gift guide ideas for those you love (and possibly yourself…it's ok I won't tell anyone!).
Today, I thought I would start with the easiest gift guide of them all. Here's what to dream of yourself for Christmas or what to get that special lady in your life (girls send your boyfriend, hubby and family here for ideas!). This is what I would dream up if anything I ever wanted ended up under the tree this year. I by no means expect to receive these but it is fun to dream about!
Tory Burch Rosalind Ballet Flat: I've had to give myself a stern talking to about not ordering these. The blush pink gets my heart every single time. I normally size up in Tory Burch and would purchase these in an 8.5 in pink magnolia. (30% off with code: THANKS today only)
White Warren Cashmere Travel Wrap in Black: These are the best cashmere wraps there are. I have another color and use it all the time. It is the best thing to take into a movie and snuggle with or to cuddle with when the office gets far too chilly for your liking. I use my other one at least once a week. With that much use, I'd say It's time to get another color. (The site is 25% off through the 27th with no code needed-discount added at checkout)
Kate Spade Bow Coat: This coat has so much cuteness! I love the tweed detailing. It would look great over jeans, slacks or dresses alike. I love the black one! Since it is a boxy coat, I would purchase a size 0. (Less than half price today only with code: MOREJOY)
Ann Taylor Cashmere Sweater -Cashmere sweaters are the best thing ever. I'm slowly converting most of my sweaters over to cashmere. It's cozier and not nearly as itchy. I love these from Ann Taylor at a good price point too. I'm usually an xs there-love the black and the silver/gray. (Code: BESTMONDAY for 50% off today only)
Louis Vuitton Neverfull GM Monogram with Beige Interior If I had to pick only one thing on my list, this would be it. I use a tote nearly daily at work. Between all my meetings and needing to have my laptop surgically attached to me a big tote like this would help so much! This one would be a great addition that would go with everything. I would literally use it daily. Believe it or not with all the bags that I have, I don't have a basic LV monogram bag. This has been on my radar for decades.
Hermes H belt buckle & reversible leather strap 32 mm in noir/gold size 80 or 85 (either size works but I'd go with the 85 if given both options). This is something that I've lusted after for years and never quite bit the bullet on. Absolutely love it and it is what dreams are made of!
Happy Holiday Shopping!
xoxo,
Abbie
You may also enjoy:
Abbie Share:
Leave a comment
Abbie / July 21, 2017
Hello Everyone!
Essentially, unless you've been living under a rock, you're well aware based on the strong social media presence, that the Nordstrom Anniversary Sale is well underway! Today, the #NSALE went live to the public. I must say, despite all my years of loving this sale, I've never seen things fly off the visual shelves quite so quickly. I would say if they have something in your size and you love it don't have an internal debate for long because as soon as you blink it will be gone. Trust me, I'm already so impatiently waiting for some of the items I've tried on here to restock in my size because I debated them for too long. Today's post will focus on items under 0 but I also have an investment piece post going live soon as well. Here are my dressing room diaries from the #NSALE! Here we go:
This side tie cashmere sweater is super adorable. Cashmere under 0 is a steal and the bows make this so cute! I'm in a small here.
This cardigan is so soft and such great quality. It's a piece I would reach for time and time again come fall. I'm in a small here.
This long sleeve tee is so perfect for Fall. It is something you will wear weekly! I'm in a small here.
This Madewell tote is great quality and would be perfect for work to hold your laptop and all of the other necessities. Absolutely adore it and it looks pretty high end.

This Halogen Lace Skirt was so very cute! They didn't have my size but I would have bought it in a heartbeat had they as it is a perfect piece for work. I'm pinching fabric together in the back but would most likely fit a 0/2 best.
This Wayf Lace Top is so good! I'm in a small here! This is one item that will be selling out quickly!
This Madewell Army Jacket was dreamy! I'm in an xs here. If I didn't already have multiple army green jackets I would have purchased this one. In fact, I'm still trying to convince myself that I don't need it. It's so good!
This blush pink blazer is as perfect for the office as it is for play. I'm in a small here. I could have easily worn an xs. It's good quality for the price too!
This tee is something that I live in on the weekends. It's perfect under a cardigan or jacket and is pretty cozy! I'm in small here.
This ruffle top had the cutest detailing. I'm in a small here.
These cutout booties are so adorable. They seemed to run true to size.
These cutout booties have been a hit this year. Don't hesitate if you want them as they are sure to sell out again!
Zella leggings are always a fave of mine. The quality is honestly on par with Lululemon. I'm normally an xs in Zella.
Please be sure to check back for more favorites that are investment pieces in my next post coming later today! Remember, if an item you love sells out, keep checking back as Nordstrom tends to do several restocks throughout the sale!
xoxo,
Abbie
You may also enjoy:
Abbie Share:
Leave a comment
Abbie / July 21, 2017
In my eyes, the Nordstrom anniversary sale is the time to buy your investment pieces. Honestly, through and through I'm a classics girl. I love pieces that will stand the test of time and really struggle to fall in love with trendy pieces. That being said, the #NSALE offers so many great opportunities to stock up on your favorite cashmere, silk and leather pieces. These are the true steals of the sale as so many pieces are marked at hundreds of dollars off. These are the pieces that you will have for YEARS not just a season. While at first blush it can be a tough pill to swallow, these are always the pieces that I never regret buying. Instead, conversely, these are always the pieces that I regret not purchasing during the #NSALE as I realize throughout the season how much wear I truly would have gotten out of the investment pieces that I passed over. This year, during my anniversary sale shopping, I'm choosing to focus on the investment pieces when I shop as I know they are the pieces I truly love the most. While that may mean purchasing fewer items, I know that these pieces will be the ones that stay in my closet for years to come. Here are my picks for the investment pieces of the NSALE:
The sale is the perfect time to pick up Tory Burch flats. These are so comfy and go with everything. They're great quality and will be your go to. I found these true to size.
Grabbing a good quality handbag is always a good thing. This leather All Saints bag rivals some of my designer handbags in terms of quality for a by far smaller price tag. It's so good.
This cashmere Vince cardigan is the holy grail of cardigans. I got one last year in a slightly more camel hue and I've worn it to pieces. This is absolute perfection. I'm obsessed. I'm wearing an xs.
This Rebecca Taylor dress is so cute! I'm in a small here. If I didn't already have something similar it would have come home with me. To be honest, I'm half debating picking it up anyway. It's perfect for work and play.
This Joie lace back top is so perfect! I'm in a small. I love the detailing!
This blush pink Joie top is also a stunner. Love the color and detailing! It's so feminine. I'm in a small.
This ruffle hem top is a winner. It's super soft and can be styled a million different ways. I'm in an xs.
This cashmere cardigan is a steal! It's super soft and amazing quality for under 0! I'm in a s/m.
This white cashmere sweater is staple. I love the oversized fit. I'm in a small.
The fun sleeves on this cashmere sweater make it so interesting. It is beyond soft. I'm in a small.
This black vince cashmere cardigan is a must have. I'm in a small here. It will go with everything this fall and would be amazing to take to work with you now to stay warm in your chilly air conditioned office!
This Kate Spade sweater is so cute! I love the tassel details. I'm in an xs here.
This theory cashmere cardigan is what dreams are made of. If I could only buy one thing from the sale this year, it would be this. I'm in a size petite. It's seriously my favorite thing that I've bought from the sale in the past few years. I will be wearing it weekly come fall.
This jacket is so good. At just 0, it's so well made and fits amazing! I'm in an xs. This will not last long in the sale!
This cashmere cardigan is so soft and perfect. I love the fabric on this! It's a pretty good price considering the quality!
Finally, this silk top is so amazing. I'm in small here but will most likely be ordering the petite size. I love the ruffle detail. I know this top would be as amazing with work pants as it would with jeans on weekends. It's one of my favorites!
Remember, items in the sale tend to go at lightning speed. If you want something, get it. Unfortunately, sometimes we don't get a second chance. That being said, if your size is sold out, don't give up hope as Nordstrom does pretty frequent restocks but you have to check back often!
Enjoy the sale and your weekend!
xoxo,
Abbie
You may also enjoy:
Abbie Share:
Leave a comment
Abbie / July 13, 2017
Hello Everyone!
I've been away for a bit but will save the details for a post coming very soon! However, I thought that there would be no better way to get back to my blogging self by posting about the BEST SALE OF THE YEAR…THE #NSALE!
As many of you know, the Nordstrom Anniversary Sale is the best sale of the year because Nordstrom brings out brand new items that have never been released and places them at an amazing discount for a few short weeks before moving them to their regular price on August 7th (it's essentially how regular sales work in reverse!). This is the best time to get those clothing staples, and fall pieces at a fantastic rate! This morning at 12:01am, Nordstrom opened their virtual doors to the sale for cardmembers and I stayed up (until 4am!) in an effort to scour the sales for you! That being stated, if you are a Nordstrom cardholder, you are able to shop 8 days before the sale goes public (check out Nordstrom's website for details on how to become a cardholder–they even have a debit card version!). The items tend to move fast and restocks can be unpredictable, so if you see something you love, don't hesitate to purchase! The sale officially goes public on July 20th and ends on August 7th.
With so many products to choose from (thousands!), why not let me do the difficult work for you and bring you the best of the best?! Here are my picks for the sale so far (click the number underneath the collage with the corresponding number for a link to the item). I plan on doing a fitting room session later on this week/early next week! In addition, I plan on creating a post about the beauty sales and what products are essentials to purchase from the sale! Stay tuned!
xoxo,
Abbie
Clothing (Tops) Edition: . 1 . 2 . 3 . 4 . 5 . 6 . 7 . 8 . 9 . 10 .
Shoe Edition: . 1 . 2 . 3 . 4 . 5 . 6 . 7 . 8 .

Accessories Edition: . 1 . 2 . 3 . 4 . 5 . 6 . 7 . 8 . 9 .
Outerwear Edition: . 1 . 2 . 3 . 4 . 5 . 6 . 7 . 8 . 9 . 10 .
Home Edition: . 1 . 2 . 3 . 4 . 5 . 6 . 7 . 8 . 9 . 10 .
Nail Classically Chic Style with this Fool
Classically Chic fashion and style for
Devastatingly Chic California Based
15 best Classically Chic images on
701 best Classically Chic Style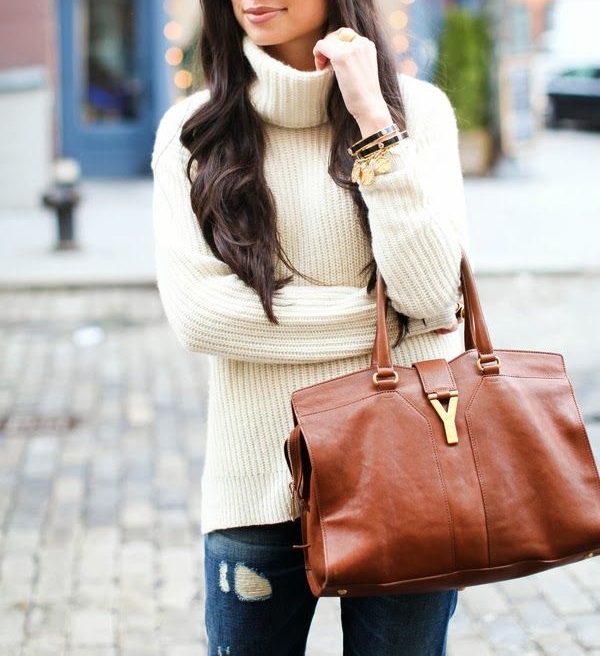 100 Free Responsive Blogger Templates 2018 - freshDesignweb