THE ROW Official Website
Food

Travel

Design

Culture

People

Health

Video

All
Follow us on:
Copyright © 2018 Insider Inc. All rights reserved. Registration on or use of this site constitutes acceptance of our
Terms of Service , Privacy Policy and Cookies Policy .
and
May. 30, 2018, 5:01 PM
520,958
The ultimate fashion duo. Andrew H. Walker/Getty Images for Variety
Before the Hadid sisters, the Olsen twins dominated the fashion scene — and one could argue that they still do. The former child stars, who got their start on "Full House," found their true calling as fashion designers.
Since launching brands The Row and Elizabeth and James, the sisters have been honored to receive major fashion awards for their fearless sense of style. Never ones to put boundaries around fashion, they've inspired numerous trends, including choker necklaces, big sunglasses, and oversized layers.
Keep scrolling to see how their fashion sense has played out over the last 18 years.
Advertisement
3/
In 2002, the Olsens were photographed in London as they presented a check to the BBC for Children in Need.
They went casual in denim. Anthony Harvey/Getty Images
The twins kept their neutral blouses sweet and simple with slight ruffles and a sheer print. However, the real accessorizing played out with their true blue jeans and oversized brown leather belts, complete with gold medallions and turquoise stones.
Advertisement
5/
In 2004, the Olsen twins put on party dresses for the Los Angeles premiere of their film "New York Minute."
A classic look for the duo. Kevin Winter/Getty Images
The actress sisters wore very different dresses to their movie premiere, but were cohesive with a '20s fashion theme. Mary-Kate layered Chanel pearls over her lacy eyelet dress, and Ashley went for a pretty silver slip, which she styled with silver jewelry.
6/
The sisters hit the red carpet in New York City for another premiere of their movie "New York Minute" during the 2004 Tribeca Film Festival.
Mary-Kate deepened her hair to a warm brown tone that set her apart from the twins' signature blonde. Evan Agostini/Getty Images
The dainty straps on Ashley's bronze slip dress were echoed by the thin band on her strappy sandals. Mary-Kate went for a busier look, wearing a brown polka-dot dress with candy-colored pointed-toe heels.
Advertisement
7/
In 2005, Mary-Kate and Ashley Olsen made their debut at the Met Gala Celebrating Chanel in New York City.
Their styles started to become more apparent. Peter Kramer/Getty Images
For their Met Gala debut, the sisters styled their gently tousled curls with soft, flowing dresses. Mary-Kate paired a white embroidered dress with red beads and a stack of gold bracelets. Ashley opted for a gold midi dress with an iridescent pattern and a pale pink ribbon that cinched at the waist.
8/
Later that year, they hosted an event with Lucky Magazine in Los Angeles.
They matched their babydoll dresses with black pumps. Mark Mainz/Getty Images
Mary-Kate Olsen layered her beige dress with black tights, while Ashley kept her ivory dress plain and simple.
Advertisement
9/
The actresses attended Olympus Fashion Week in 2006 in New York City.
This is the same year the Olsen twins launched their first fashion line, The Row. Gustavo Caballero/Getty Images
The Olsen twins channeled their inner New York City glam with two edgy dresses. Ashley toughened her rosy velvet dress with a cropped leather jacket, while Mary-Kate opted for a sheer black dress complete with butterfly sleeves and a hint of sparkle.
10/
The Olsens returned to their twinning style in 2007 at the 25th Anniversary of the CFDA Fashion Awards.
Both sisters opted for a smoky eye with a nude lip. Evan Agostini/Getty Images
Mary-Kate and Ashley displayed their sophisticated taste wearing complementary black and white ensembles with plunging necklines, detailed waistlines, and wide-leg silhouettes.
Advertisement
11/
The Olsens were photographed leaving the Chanel fashion show in 2008.
They matched in oversized sunglasses at Paris Fashion Week. Julien M. Hekimian/Getty Images
The Olsen twins are notorious for their stylish sunglasses, and nothing is more memorable than their contributions to the oversized trend.
Advertisement
13/
In a wild display of pattern and color, the Olsens attended "The Museum of Modern Art Film Benefit: A Tribute To Tim Burton" in 2009.
The sisters carried ordinary briefcase bags with their quirky outfits. Bryan Bedder/Getty Images
Ashley Olsen gave serious Carrie Bradshaw vibes in a turquoise dress that hit just above her ankles and a classic black peacoat with yellow pointed-toe Manolo Blahnik heels. Mary-Kate went even bolder in a large leopard print coat, a black brimmed hat, and a vampy oxblood red lip.
14/
At the 2010 ELLE Style Awards, the Olsen twins brought fur and tulle to the red carpet.
It takes true fashionistas to rock sheer tulle gowns with bold fur coats. Gareth Cattermole/Getty Images
Mary-Kate took a sheer black tulle gown and layered it beneath a cozy black fur coat, while her sister took a softer approach, wearing a nude and blue tulle dress. She too bundled up in a cropped coat — though hers was dark red.
Advertisement
Advertisement
Advertisement
19/
They brought a beautiful maturity to the "Charles James: Beyond Fashion" Costume Institute Gala at the Metropolitan Museum of Art in 2014.
Tasteful and timeless red carpet looks. Dimitrios Kambouris/Getty Images
Taking a more understated and conservative approach to the red carpet, the Olsen twins once again nailed the art of fashion. Ashley's gold button-down dress was classic, while Mary-Kate's striped gown with sheer sleeves looks like it pulled inspiration from menswear.
Advertisement
21/
The Olsens returned to the Met Gala red carpet for the 2016 theme of "Manus x Machina: Fashion In An Age Of Technology."
They are the queens of monotone fashion. Larry Busacca/Getty Images
Ashley wore a neutral dress that streamlined straight to the ground beneath a gold, oversized outwear garment. Mary-Kate opted for something even simpler, a black long-sleeve dress similar in nature to the style of her sister's.
22/
For the 2017 Met Gala honoring Rei Kawakubo/Commes des Garcons, the twins abandoned their all-black event looks.
The sisters wore boho dresses that were heavy on the details. Theo Wargo/Getty Images For US Weekly
Neutral tones were at the core of the Olsens' 2017 Met Gala ensembles. Both twins wore nude lace dresses and let their black undergarments peek through. Ashley paired hers with an elaborate jacket, while Mary-Kate accessorized with a large necklace.
Advertisement
23/
Their ensembles for the 2017 CFDA Fashion Awards in June 2017 were classic yet casual looks for the sister duo.
This was a classic Olsen look. Dimitrios Kambouris/Getty Images
Ashley opted for a long black coat dress, while Mary-Kate went with an oversized white button-up and black pants.
1/
More: Powered By Sailthru
Advertisement
Advertisement
Get Insider In Your Inbox
Like what you see here? Subscribe to our daily newsletter to get more of it.
Sign-Up
Advertisement
Follow us on: Also check out:
Copyright © 2018 Insider Inc. All rights reserved. Registration on or use of this site constitutes acceptance of our
Terms of Service , Privacy Policy and Cookies Policy .
Mary-Kate and Ashley Olsen s Ex-Stylist Explains All Those Layers
13 Must-Haves to Channel the Olsen Twins Elegant, No-Fuss Style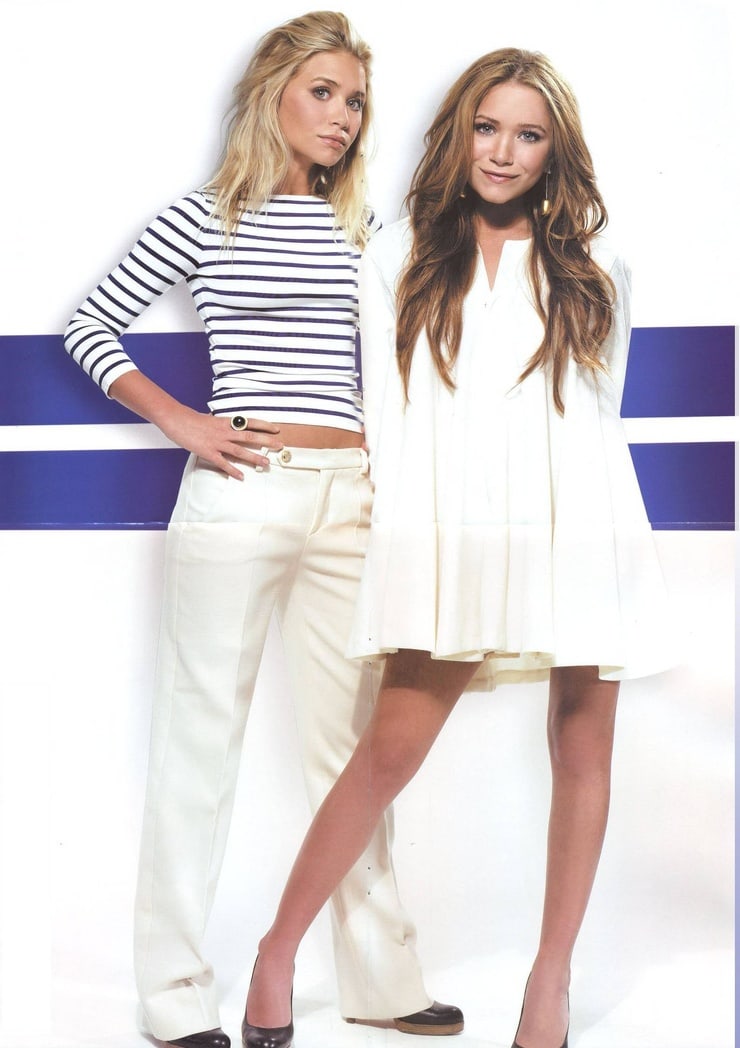 Mary-Kate And Ashley Olsen Fashion Clothing Line Pictures
Mary Kate And Ashley Olsen Twins Fashion, Clothing Line
Mary-Kate and Ashley Olsen style evolution - INSIDER
Mary-Kate Ashley Olsen - The Business of Fashion